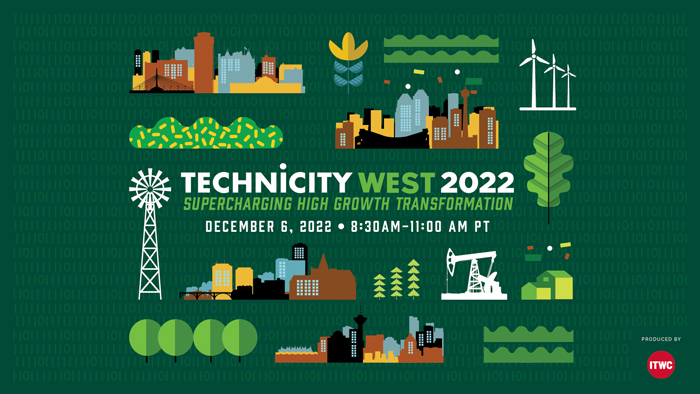 TECHNICITY WEST brings together provincial and municipal technology leaders in Western Canada to celebrate the power of information technology to transform both the public service and the citizen experience.
SUPERCHARGING HIGH GROWTH TRANSFORMATION
Join us on December 6, 8:30 AM – 10:30 AM (PT) for an exclusive, interactive virtual experience that combines live presentations, recorded panels and a Town Hall.
Technicity West will explore the innovative digital strategies and tools used by provincial and municipal governments in Western Canada to drive efficiency, collaboration, and security internally while improving the way they interact with taxpayers.
Who should attend?
TECHNICITY WEST is designed for public sector decision makers, private sector IT influencers, digital entrepreneurs interested in the public sector space, and individual businesses interested in the changing face of digital government.
There is no charge to attend TECHNICITY WEST but you must register to get access to the virtual platform, the panels and presentations, and the Town Hall discussion.
Technicity West (Dec 16th, Virtual)