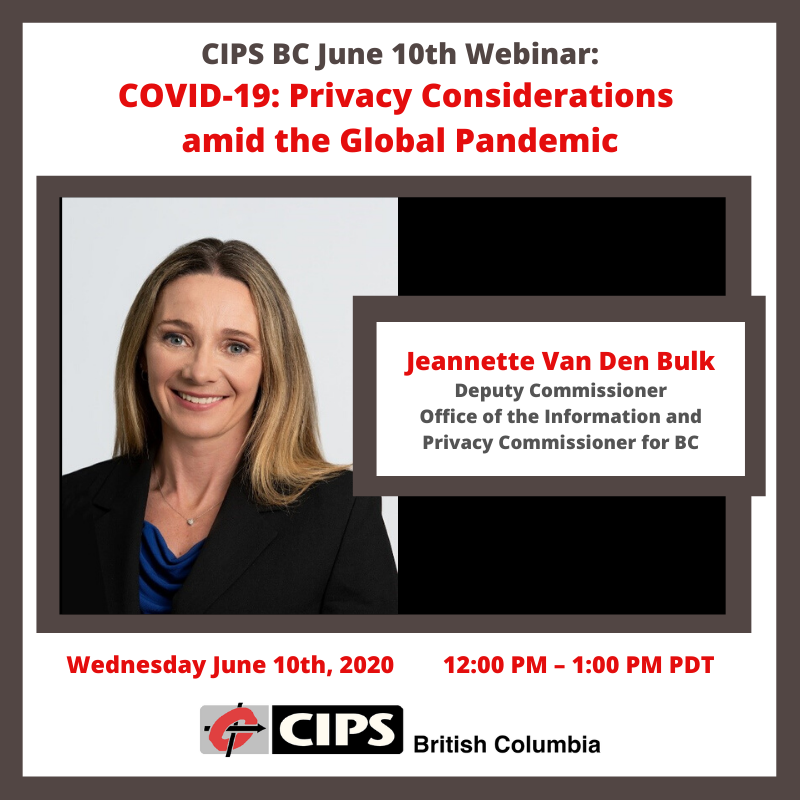 WEDNESDAY, June 10th, 2020 
12:00 – 1:00 p.m.
Online via Zoom
2nd in our series of presentations on the novel coronavirus
"COVID-19: Privacy Considerations amid the Global Pandemic"
Jeannette Van Den Bulk
Deputy Commissioner
Office of the Information and Privacy Commissioner for B C
PLEASE register by NOON, Tuesday, June 9th
(Participation limited to 50 people. CIPS Member-only registration, May 11-14)

Registration – Online EventBrite: No Charge.
If you're unable to attend after reserving, please ask a colleague to use your reservation.
CIPS BC June 10th Webinar: "COVID-19: Privacy Considerations amid the Global Pandemic"