FREE Event for CIPS Members and Colleagues! Limited Registration Spots!

CIPS British Columbia Presents: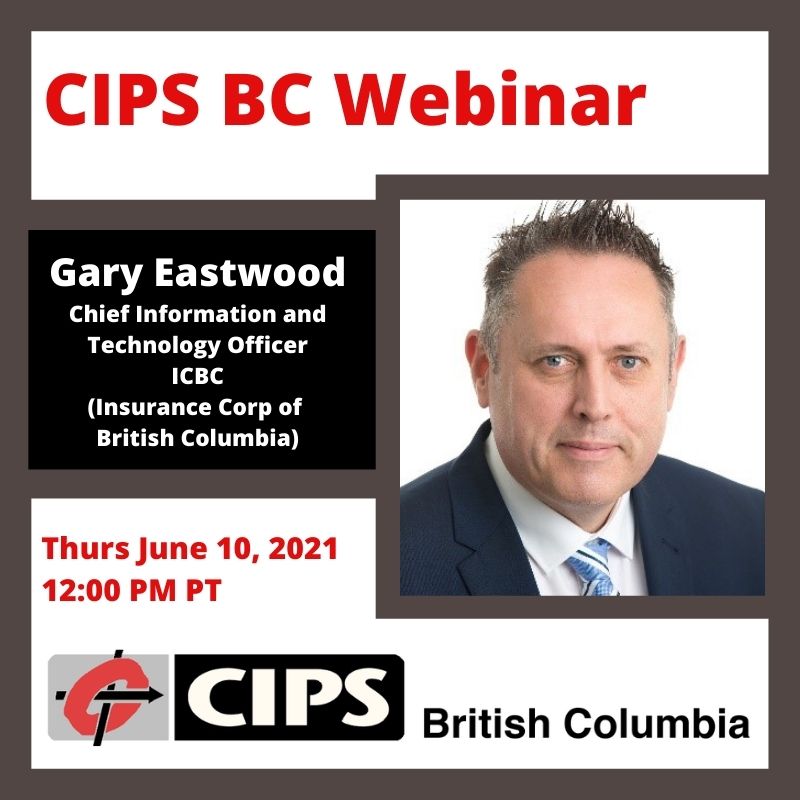 Gary Eastwood
Chief Information and Technology Officer
ICBC
(Insurance Corp of British Columbia)


June 10th 2021
12:00 – 1:00 P M via ZOOM


Gary is responsible for the delivery of technology solutions and operational effectiveness to the organization. His team designs, builds and maintains ICBC's information systems which keep the business connected and operating for customers. Gary and his team also identify opportunities for operational effectiveness through innovation and technology.
  
CIPS BC June 10th Webinar: Gary Eastwood, Chief Information and Technology Officer, ICBC