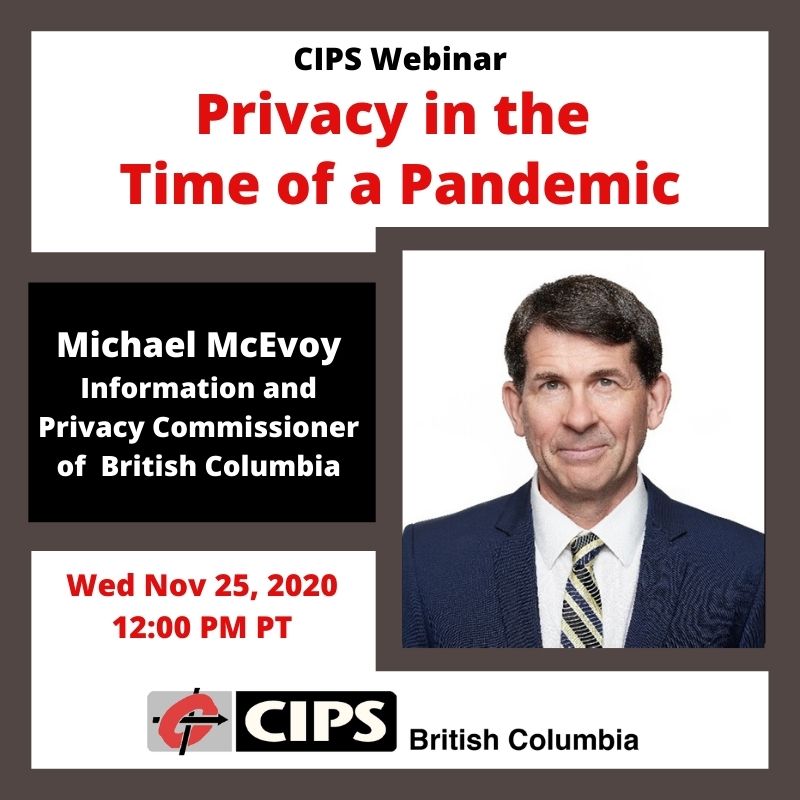 WEDNESDAY, November 25th
12:00 – 1:00 p.m. Pacific S. T.
Zoom sign-on from 11:55am
---
"Privacy in the Time of a Pandemic"
Michael McEvoy,
Information and Privacy Commissioner of British Columbia
In his presentation, Commissioner McEvoy will discuss why, at this moment in time …. anything but business as usual ….. how technology can be both advantageous and high-risk.
He will also share highlights from his office's recent work, including the OIPC`s collaboration and communications with privacy regulators across Canada and around the world.
---
FREE Registration!
---
If you're unable to attend after reserving, please ask a colleague to come in your place.
For any questions please email info@cips.ca or call 1-877-ASK-CIPS (275-2477)
CIPS Certified Members – Attend and Earn Re-Certification Credits!
CIPS BC Nov 25th Webinar: "Privacy in the Time of a Pandemic"