Free Event for CIPS Members and Colleagues! Limited Registration Spots – Register Today!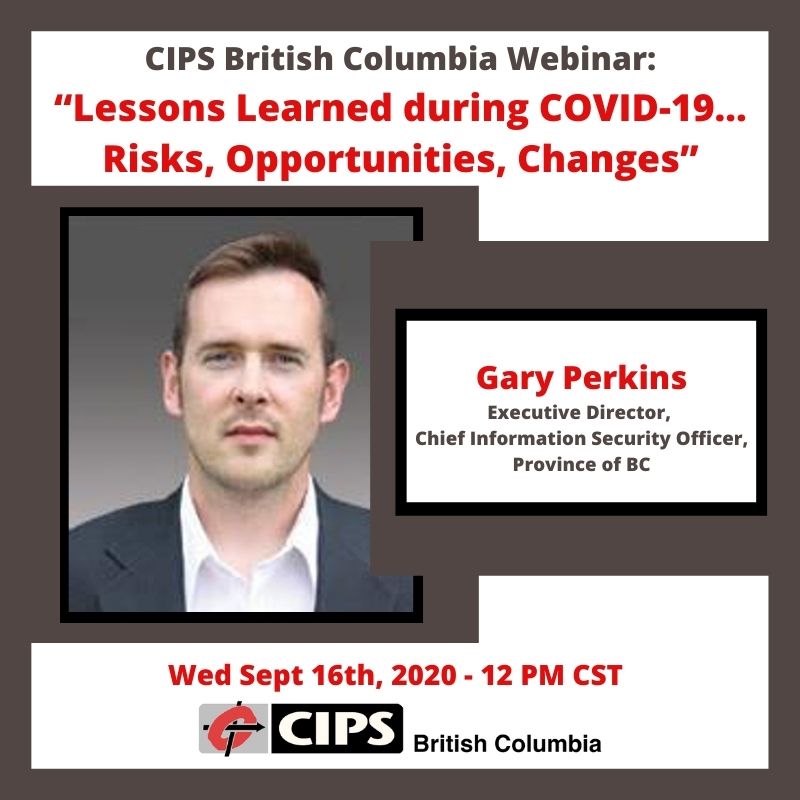 Presenter:
Gary Perkins, Executive Director,
Chief Information Security Officer (CISO),
Province of BC
As the Executive Director of the Information Security Branch, Gary Perkins is responsible for providing cybersecurity services in support of the province of British Columbia.
About this Webinar:
No-one could have predicted the events that have unfolded in 2020. The pandemic changed our definition of 'work' and forever altered what we do and how we do it. The requirement for organizations to understand and make conscious decisions on risk has not changed. A pandemic to some is an opportunity for others and cybercriminals are taking advantage of vulnerable people and organizations. Attend this session to hear about some of the things that worked well and opportunities for the future.
Learn More and Register Today!



CIPS BC Sept 16th Webinar: "Lessons Learned during COVID-19… Risks, Opportunities, Changes"