FREE Event for CIPS Members and Colleagues! Limited Registration Spots!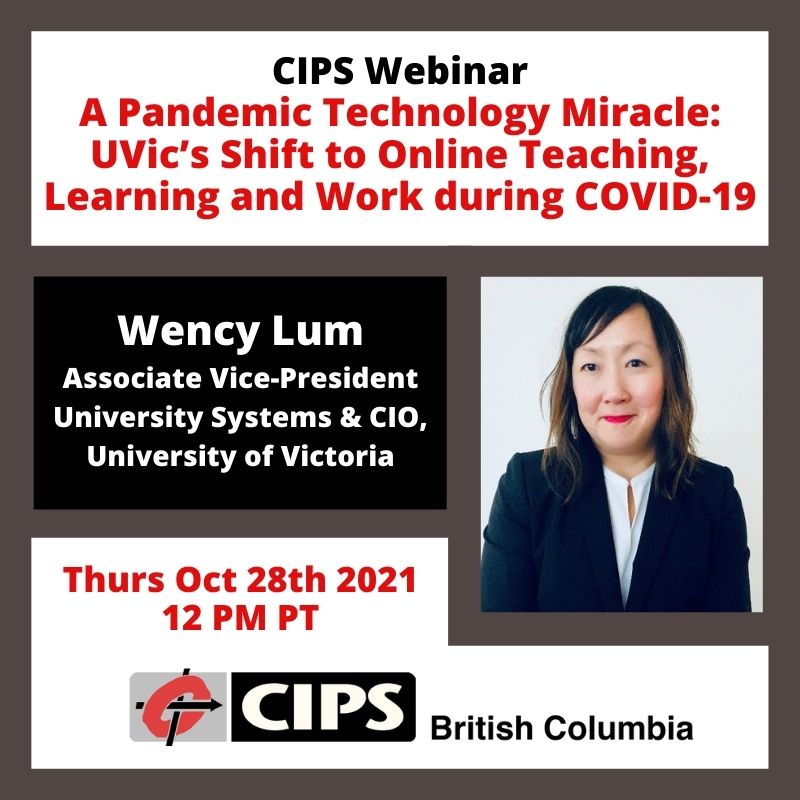 CIPS British Columbia Presents:
"A Pandemic Technology Miracle: UVic's Shift to Online Teaching, Learning and Work during COVID-19"
Wency Lum
Associate Vice-President University Systems & CIO,
University of Victoria
Thursday, October 28, 2021  
12:00 – 1:00 PM   Pacific Time 
ZOOM sign-on from 11:45am
Online registration OPEN NOW!
Note: if you are unable to attend after reserving, please ask a colleague to use your reservation.
CIPS BC Oct 28th Webinar: "A Pandemic Technology Miracle: UVic's Shift to Online Teaching, Learning and Work during COVID-19"