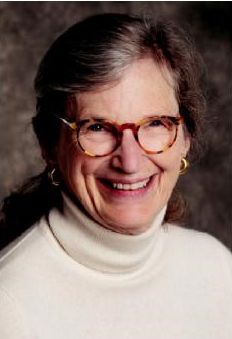 CIPS congratulates Dr. Sue Whitesides, FCIPS on being awarded the distinction of CIPS 'Fellow' by the Society. 'Fellow' is the highest honour given to leaders within the IT community in Canada for outstanding contributions to the industry and CIPS.
Sue is known nationally and internationally as an educator and researcher. She served as the first woman Director, McGill School of Computer Science, and then as the first woman Chair, Dept of Computer Science, University of Victoria, retiring in December 2016. She continues to mentor grad students.
A Stanford graduate in Electrical Engineering, and a PhD in Mathematics, University of Wisconsin, Sue has created a network of colleagues around the world, advancing the design of algorithms for solving problems modelled by geometry and graphs. At UVic she led collaborations with MITACS, the Canadian organization that partners industry and government practitioners with university students and researchers, to advance research and foster innovation in Canada's IT industry. She served a 5-year term on the Association of Computing Machinery's Award Committee, selecting the winner of the annual ACM Prize in Computing, a mid-career award of $250,000, second only to the ACM Turing Award, "Nobel Prize" of computer science.
Founded in 1958, CIPS is the association for IT professionals in Canada. Our designation, 'Information Systems Professional of Canada', I.S.P., is recognized by provincial governments as the standard of excellence for our industry. CIPS BC offers events in Victoria and Vancouver, with leading speakers on topics such as privacy, security, ethics, and industry best practices.
CIPS Congratulates Dr. Sue Whitesides on becoming a CIPS Fellow